Courtesy: Pacific Legal Foundation
PETA is now claiming that drinking milk is not about doing the body good, it's all about white supremacy and racist
Just when you thought you had seen the dumbest statements from PETA, they go out and top their own buffoonery:
Aside from "lactose-tolerant" white supremacists, cow's milk really is the perfect drink of choice for all (even unwitting) supremacists, since the dairy industry inflicts extreme violence on other living beings. PETA is trying to wake people up to the implications of choosing this white beverage and suggesting that they choose something else pronto.
The posting alludes to references in movies of all things, and a link to a
February 2017 story
about the rise of memes and emojis by Neo-Nazis featuring milk. It's all "sinister", but see if you can follow along:
'milk' has become a symbol of perceived racial purity.

And, as a natural follow-on, 'the vegan agenda' is believed to be code for 'the Jewish conspiracy' – although it could also just refer to any target the alt-right are against.
You see, PETA really just used the 20-month old story for shock value as a precursor to gain sympathy for the plight of dairy cows, and to urge people to drop dairy and take up a vegan lifestyle.
Basically, because we human control cows to get milk, PETA thinks we think along similar lines as a white supremacist.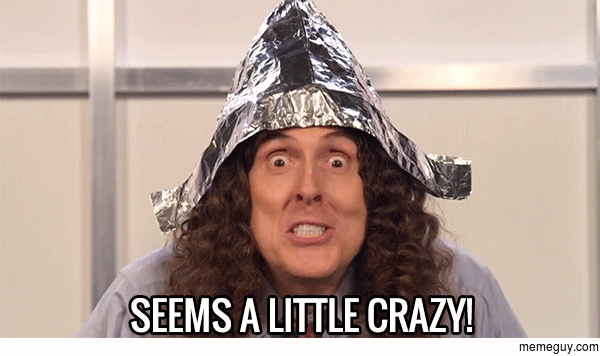 I mean... a little?
We've seen PETA do this earlier in the year when
we covered
how those kooky animal-lovers petitioned Nickelodeon to change the Teenage Mutant Ninja Turtles into vegans, including a change to vegan pizza in an attempt to indoctrinate children.
So the next time you put milk in your coffee or serve your kids cookies and milk, you may want to think about whether you're a racist.