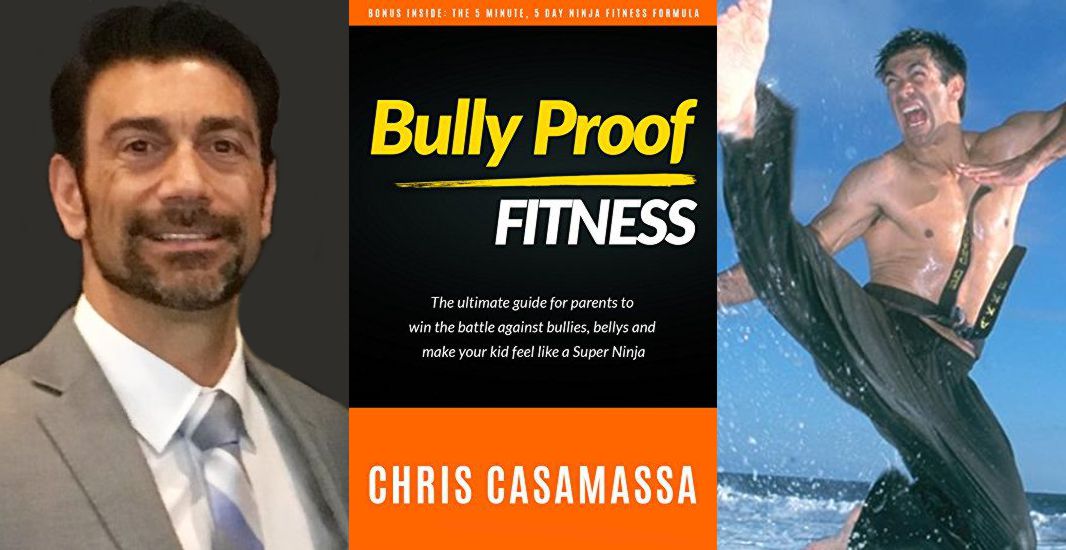 Photo Courtesy: USADojo.com
This week, the show took a break from politics to talk to best-selling author, businessman and honest-to-goodness ninja
Chris Casamassa
(you may know him as Scorpion from the Mortal Kombat movies and television shows!) who visits to talk about his crusade against bullying and his new book and program,
Bully Proof Fitness
.
The battle against bullies has been going on for generations. Since the 1960's, the number of children who are considered overweight or obese has nearly quadrupled. Now parents will be better equipped to help their kids with time tested and proven strategies to fight back against both bullies and bellies. Bully Proof Fitness is the step by step system that has helped over 20,000 kids (and counting!) get stronger, feel safer, and become more confident. Getting kids fit also helps them feel better on the inside and and look better on the outside.
Chris Casamassa
It's more than just a book - it's a whole program that will include videos, meal plans and even an app you can download!
Chris is on a mission to educate and motivate 1,000,000 kids across the country - and we're here to help him!
Listen to this week's show, go to http://www.chriscasamassa.com and spread the word about
Bully Proof Fitness